PAL offers an array of the latest technological features for our luminaires. Human centric color-changing, including Tunable White and RGBW, provide a more comfortable lighted space by conforming to color preferences and adhering to human circadian rhythms. Network Control Systems allow the user to control comfort levels of light as well as conserve energy. Luminaires can be integrated with these lighting management systems, thus creating an intelligent, energy efficient design. Additional features such as 0-10V dimming, programmable LED drivers, and LED light-sectional switching are also available.
---
Color Changing

Color changing LED's create visual interest, enhance comfort levels, and promote health and wellness. PAL, Inc can offer several types of color changing: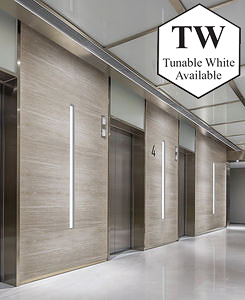 Tunable White – Tunable White systems allow for adjustment of color temperature and intensity of white light – mimicking actual daylight patterns, and therefore affecting human circadian rhythms. Tunable White technology is now at the forefront of health and wellness applications. These Tunable White systems consist of two main components: TW Light Engines (LED Modules) and TW Drivers. PAL offers TW Light Engines that are available for Color Temperature (CCT) ranges of 2700K thru 6500K, and either 80 or 90 CRI. PAL offers EldoLED TW drivers – with DALI, 0-10V and DMX control protocols available.
---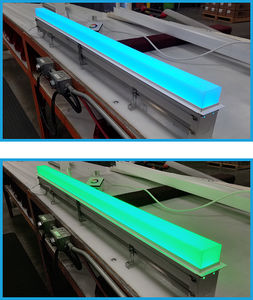 RGBW (Red, Green Blue, White) – RGBW systems use LED modules with four distinct color diodes arranged in a particular pattern. When combined, these four color light sources can create a wealth of color combinations. RGBW systems can be used to create light that highlights or backlights building elements. RGBW can also be used to create light that affects certain moods. Whatever the intent, PAL can offer an RGBW system that will fit your design space. PAL RGBW fixtures use a combination of 4-color LED light engines (modules), as well as EldoLED "POWERdrive" 4-channel drivers with DMX 4-channel control protocol.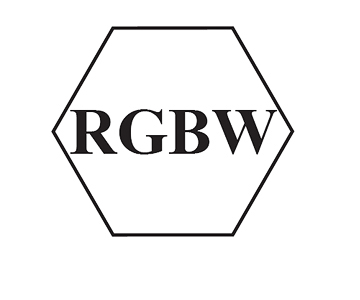 ---
Network Control Systems

| | | |
| --- | --- | --- |
| PAL has partnered with three premium manufacturers to provide our customers with the best Network Control Systems possible. | | These connected systems offer a wide range of options, ease of use, and huge potential for energy savings. |
---
Casambi
The Casambi solution is based on Bluetooth Low Energy, the state-of-the-art low power wireless technology used in smartphones, tablets and even smart watches. Key aspects of the Casambi solution are exceptional user experience and high performance and scalability – from basic individual controls to industrial-scale solutions with cloud-based remote control, monitoring and data logging.
---
---

nLight –

 

by Acuity Brands

---
nLight is a network lighting system that can be installed either wired or wireless. The system is Simple, Scalable and Connected:
Simple: Simple to specify, design, install and set-up, nLight achieves code compliance with either CAT-5e wired controls that work out-of-the-box, or wireless controls with easy configuration using a mobile app.
Scalable: Ideal for almost any application, small to large, offering seamless lighting control scaling from one room up to a whole building.
Connected: Connects light fixtures, sensors and other control devices to create a digital network.
---
by Digital Lumens

Encelium is a network light management system that provides advanced features and functionality for controlling light. With the Encelium X platform, Encelium offers smart control strategies for lighting, and features such as occupancy sensing, daylight harvesting, and even personal control over lighting for specific workspaces. Encelium can be installed wireless, wired or even a hybrid of the two.   www.encelium.com
---
| | |
| --- | --- |
| VIVE is a simple, scalable, wireless lighting control system. It is easy to specify, install, and even update, making new and existing spaces efficient, comfortable and productive. The VIVE wireless system saves on installation time and labor – up to 70% faster to install than wired control solutions. It is code compliant, and can be adjusted quickly and effortlessly by using an app on your phone.  www.lutron.com | |
---
NETWORK LIGHTING CONTROL SYSTEMS
Network Lighting Control Systems from Precision Architectural Lighting. A huge selection of PAL luminaires can be integrated with three of the top lighting management systems in the industry: nLight by Acuity Brands, Encelium by Digital Lumens, and VIVE by Lutron. Let PAL and our network systems partners create an intelligent lighting solution for your next project.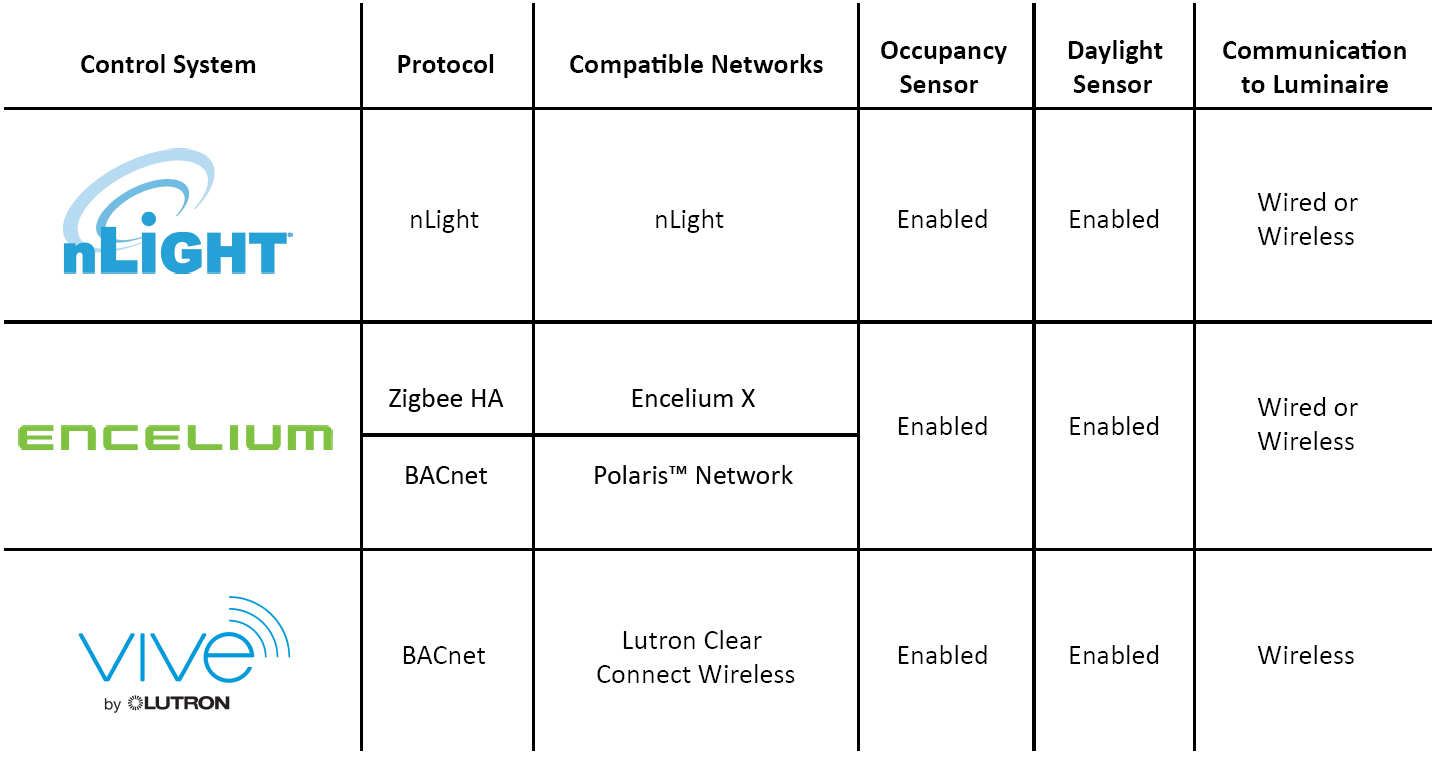 ---
Other Options Available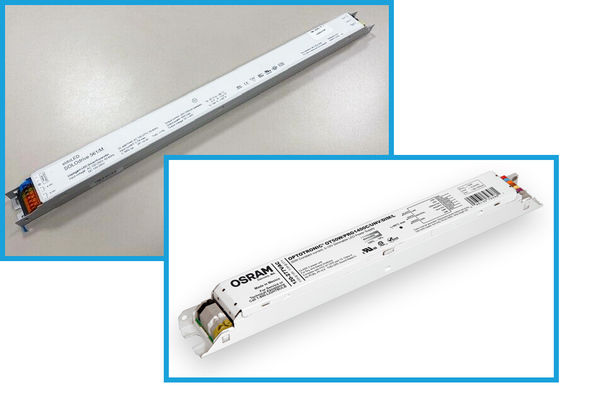 0 – 10 Volt Dimming:
Smooth 0 – 10V dimming is available as a standard feature on all PAL luminaires. PAL uses the "Optotronic Series" by Osram-Sylvania, with a dimming range of 100% down to 1%. In addition, PAL can also supply EldoLED drivers that offer a dimming option of 100% down to 0% – or "dark".
---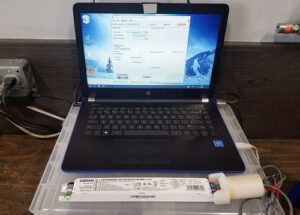 Programmable Drivers:
PAL standard drivers are the fully programmable, "Optotronic Series" by Osram-Sylvania. These drivers allow the lumen output to be increased or decreased – in essence, customized for specific situations. Need a specific lumen output for your next project? PAL can program our drivers to the exact light output you desire.
---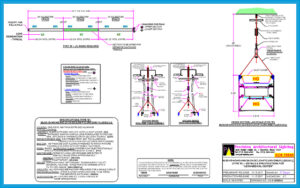 Custom Wiring / Separate Switching:

PAL can provide custom wiring for our luminaires, including custom switching of LED sections. Whether it is switching upper and lower LED's in an Indirect/Direct fixture, or separately wiring a section for a Night-Light or Emergency Circuit, PAL can provide the custom wiring your project requires.